Why Illuminate now?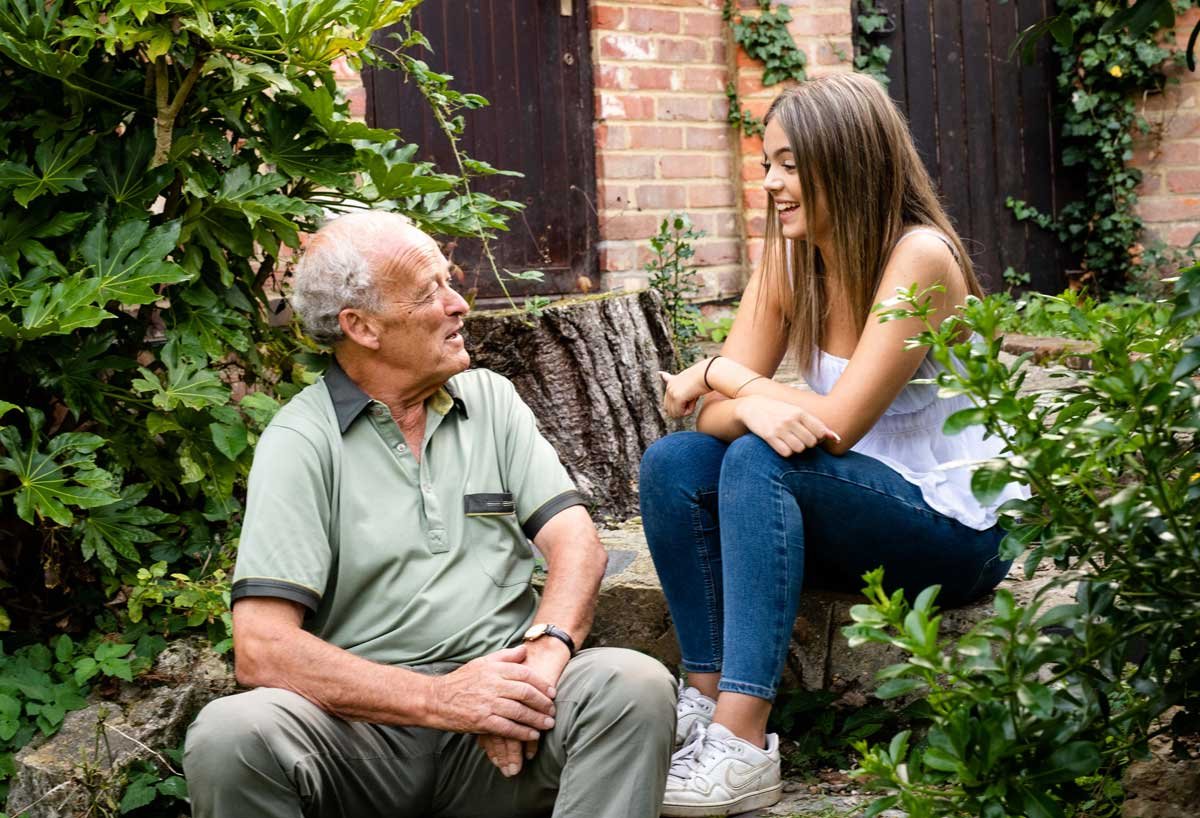 At Illuminate Stories, we help you create a lasting connection to family, past, present, and future. We follow an age-old tradition of oral storytelling, passing down memories, songs and stories from generation to generation. We want to offer people a chance to define who they are by sharing their experiences, thoughts, and passions, and to create a lasting legacy that celebrates the rich tapestry of their lives.
But why now?
Why is passing something on to the next generation, and making connections between the past and the future so important to people at this moment?
Broadly speaking, it comes down to an understanding of the importance of family, and how we communicate and share our lives in the present day.
With so much of our lives played out online, you might think that we have enough shareable content available to provide plenty of family memories. But perhaps due to the dominance of social media, people increasingly want to understand family in a more meaningful and more profound way than through Facebook posts or Instagram stories.
In an age of everything being public, people are looking to create private things when they need something special. Family memories are just that – family – and creating something outside of the public sphere is an attractive prospect. Illuminate films are for our clients only. They're designed not to be shareable, so there's no chance that your grandad goes viral or that your granny becomes a meme.
Video is something that everyone is comfortable with these days, and something that we all use on a regular basis. But video is not always used in the most useful, effective way. The combination of expert journalism and cutting-edge videography that goes into creating an Illuminate film allows us to develop something that is accessible, useful, and powerful. Our films are also available whenever they are wanted or needed. Streaming is now commonplace and understood by all, so having streamable access to these memories and mementoes means that they're always ready to be relieved.
Finally, one of the most important factors in creating a video legacy is understanding and recognising our own mortality. The COVID-19 pandemic has solidified the importance of family, and emphasised how short our time with loved ones can be. It has also underlined the uncertainty that comes about as we get older. That feeling that we might not have all the time in the world to share our knowledge, or to ask family members about their stories.
Pandemic aside, documenting and sharing the important family stories and traditions gives us something we can pass on to kids, grandkids, and even great-grandkids that we might never meet. It provides a way to encapsulate and immortalise a family, keeping the people most important to us bright in our memories.
Truly, there's never been a better time to create something that stands the test of time. Something that ensures the most important people in our lives remain more than just a face in a fading photo.